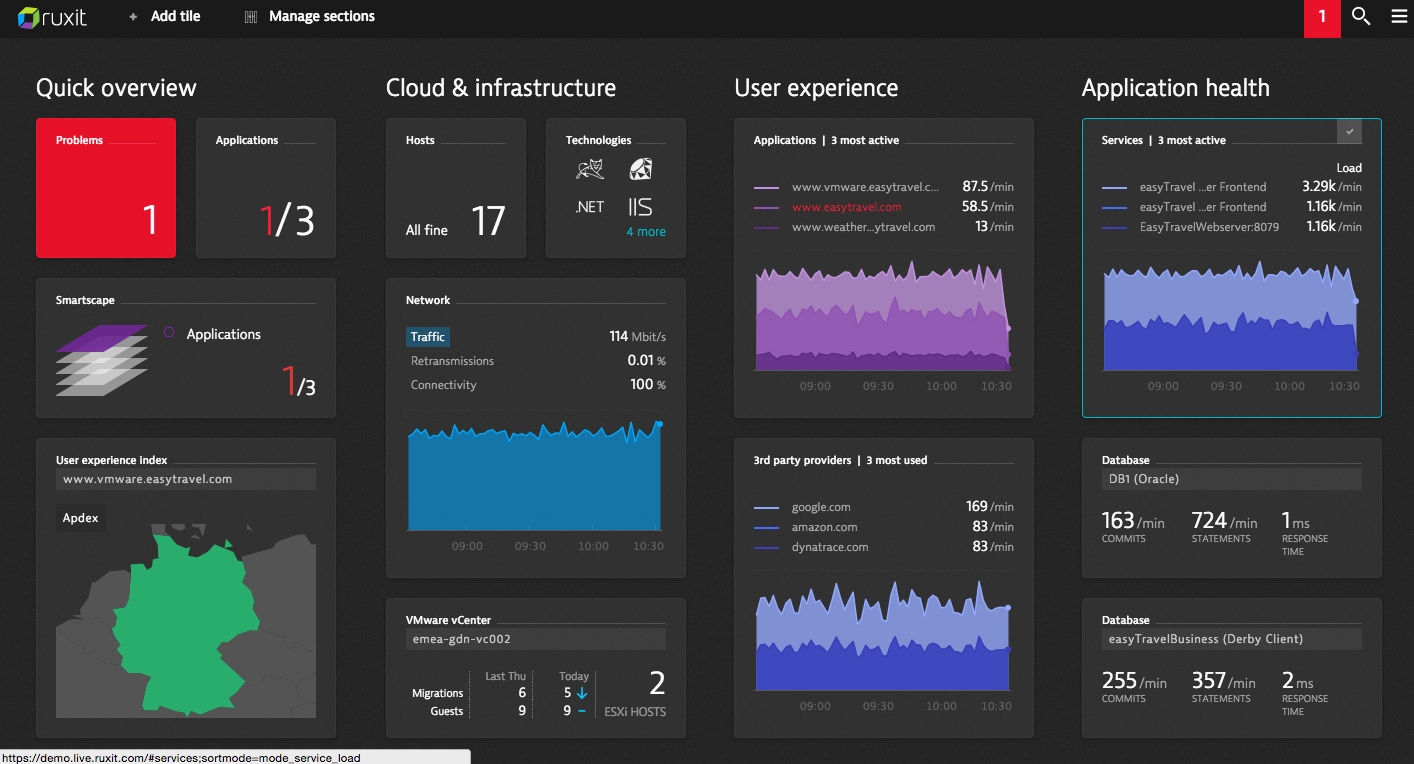 Dynatrace Real-Time Application Performance Monitoring
Detect, diagnose, and resolve issues impacting end users quickly with synthetic monitoring, distributed tracing, centralized logging, and high-granularity metrics all within one platform.
Dynatrace is an all-in-one advanced observability, with AI-assistance, enabling teams to automate operations, release faster, and deliver better business outcomes.
Massive Automation is at the heart of the Dynatrace Platform
Traditional monitoring approaches can't keep up. A single cloud native application can consist of thousands of microservices running inside of containers, and millions of interdependencies, adding layers of complexity to an already convoluted digital ecosystem.
The manual effort to deploy, configure, and manage traditional tools is no longer feasible. You need automation every step of the way.
Massive automation is Dynatrace's answer to match the requirement of web-scale dynamic microservice environments.