OVERVIEW
At the center of the A10 product offering is our Advanced Core Operating System (ACOS®), which serves as the high-performance, application-aware networking platform for all of our Application Services Gateway (ASG) products. Initial success and growth was built upon the AX Series product line that accelerates and secures data center applications. In 2013, the company launched the premium performance A10 Thunder™ Series product family, which further leverages the ACOS platform with three new product lines to address a range of customer needs.
 Application delivery/Load Balancing   
A10 Thunder® ADC (Application Delivery Controllers) are high-performance solutions to enable customer applications to be highly available, accelerated and secure.

 Cloud-native App Delivery and Security 
A10 Lightning™ ADC (Application Delivery Controller) provides application load balancing and traffic management, security and per-app analytics for workloads in public, private or hybrid clouds.

 DDOS Detection & Mitigation 
The world's highest-performance DDoS protection solution, the A10 Thunder TPS™ (Threat Protection System) detects and mitigates megabit to terabit DDoS attacks at the network edge.

A10 DDOS Protection Cloud 
A powerful, effective enterprise hybrid DDoS defense solution.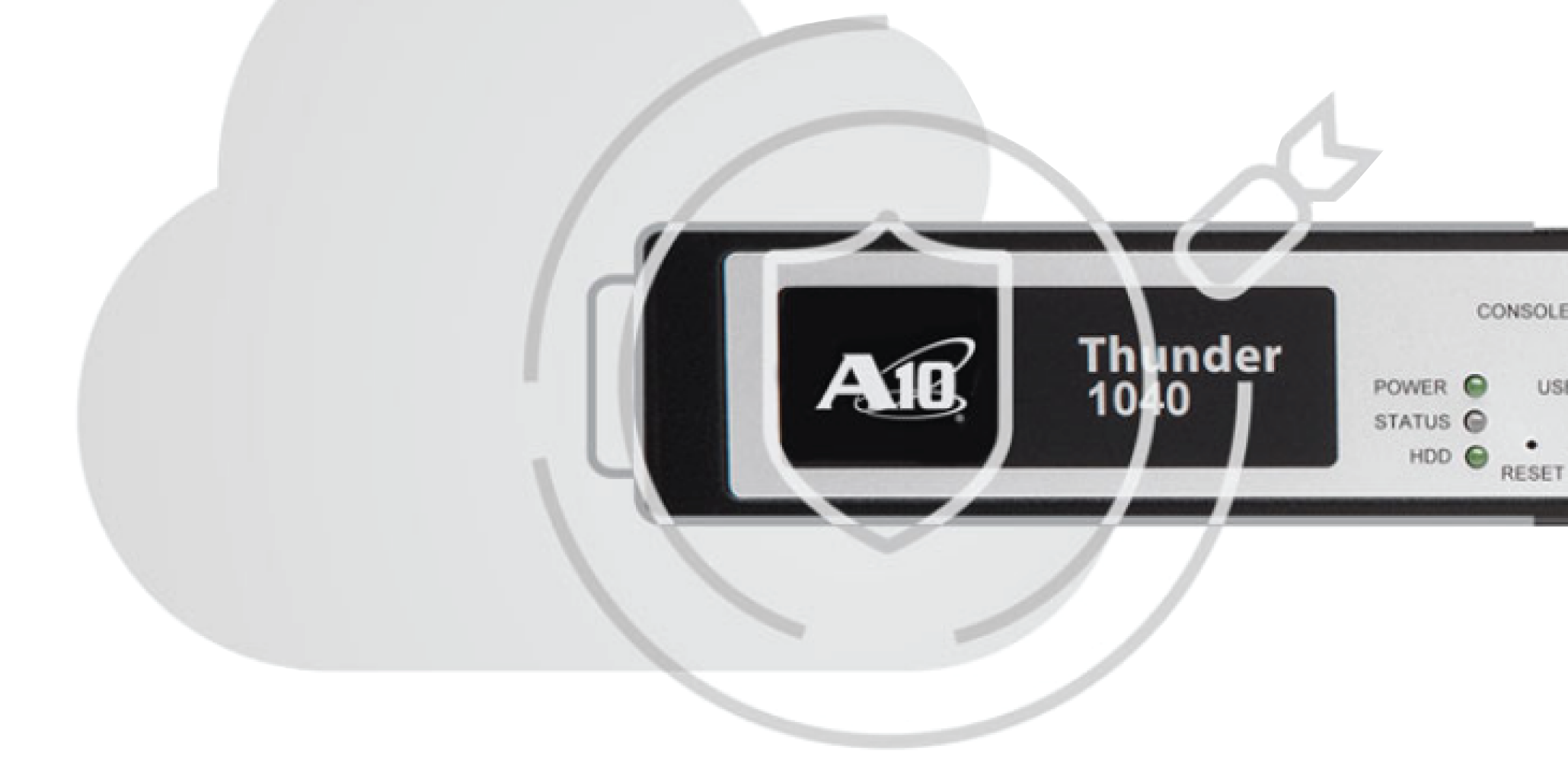 SSL Visibility & Decryption
The most comprehensive decryption solution, A10 Thunder® SSLi® (SSL Insight) decrypts traffic, enabling security devices to analyze all enterprise traffic without compromising performance.

 Converged Firewall, VPN & secure Web Gateway
A10 Thunder® CFW (Convergent Firewall) consolidates data center firewall, Gi/SGi firewall, secure web gateway and IPsec site-to-site VPN capabilities into a single solution that also includes all Thunder ADC, CGN and SSLi features.

 Cgnat & IPV6 Migration 
A10 Thunder® CGN (Carrier-Grade Networking) is an award-winning, high-performance IPv4 preservation and IPv6 migration solution.

 Centralized Management System
Optimize global monitoring, consolidate management tasks and simplify operations for large-scale Thunder® ADC and Thunder TPS® deployments.