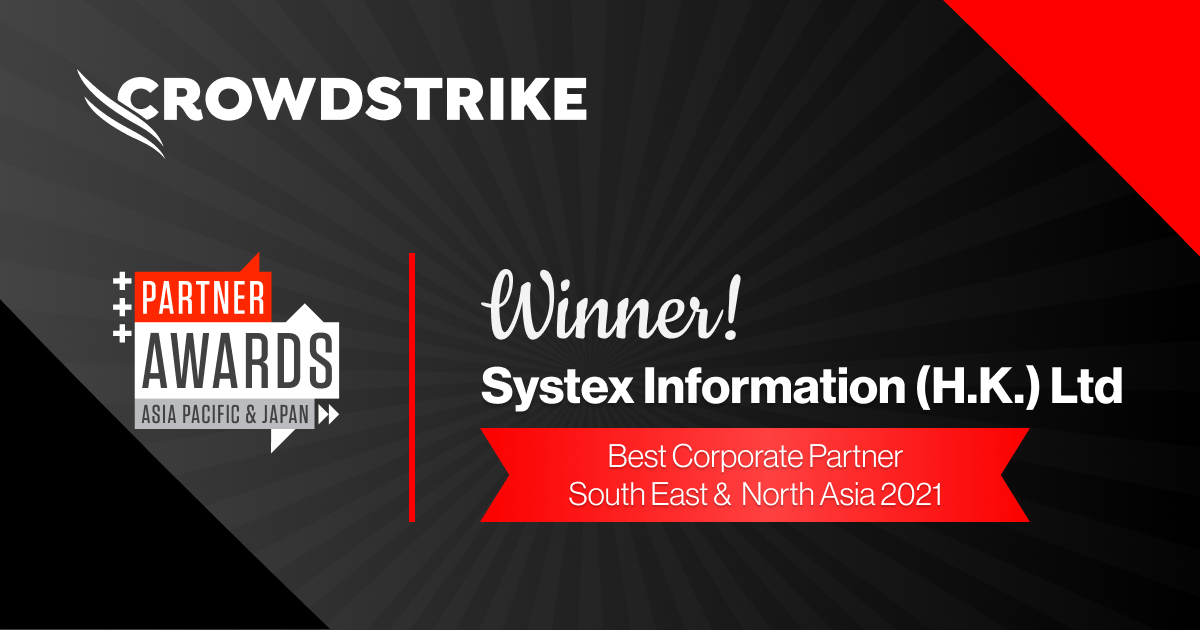 Each year CrowdStrike recognises the partners in the CrowdStrike Elevate Partner Program.
Systex is honoured to be awarded as "Best Corporate Partner 2021" by CrowdStrike. As strong as the security technology, intelligence, and expertise that CrowdStrike provides, the cohesion between CrowdStrike and Systex is strengthened by our effort in providing valuable and innovative security solutions and services to end-users to combat today's advanced cyber adversaries.
Great gratitude to CrowdStrike for the recognition and support at all time. Systex will continue to support our partners and customers with high-quality service and advanced technical expertise in Crowdstrike solutions.